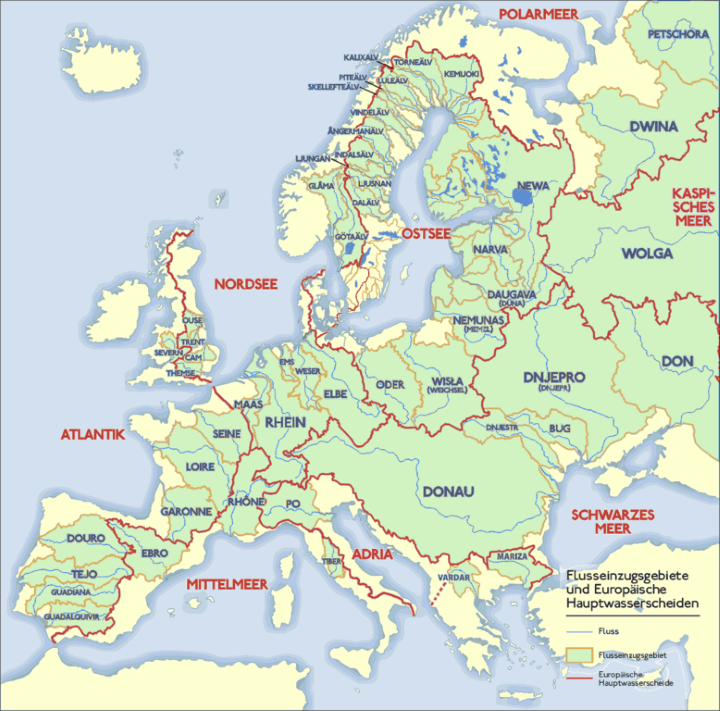 Map created by Sansculotte via Wikimedia
The map above shows the major rivers of Europe (blue lines), their drainage basins (green areas) and watersheds (red lines).
The map was created for German Wikipedia, which explains why all the river names are in German, although you can probably guess that Donau is the Danube, Themse is the Thames and the Rhein is the Rhine.
If you'd like to see a similar, yet more colourful version of the map have a look at previously published Rivers Basins of Europe Map.
If you found this map interesting, please share with a friend: